In 1962 the Food Technology Institute (FTI), Maksimirska 2, Zagreb
was founded as scientific and professional support body for the development of food industry


In 1972 the FTI moved into the newly-built facility in Jagićeva 31, Zagreb (current location)


In 1985, a section of the FTI in association with the Faculty of Food Technology and Biotechnology, University of Zagreb established the Food Control Institute, operating in the same professional domain


In 1993, the Food Control Center was established - derived as a professional activity from the Food Control Institute operations of the Faculty of Food Technology and Biotechnology, University of Zagreb.

U Centru za kontrolu namirnica sva ispitivanja obavlja stručno osposobljeno osoblje na suvremenoj i umjerenoj opremi što je veliki doprinos kvaliteti i pouzdanosti rezultata ispitivanja i mjerenja.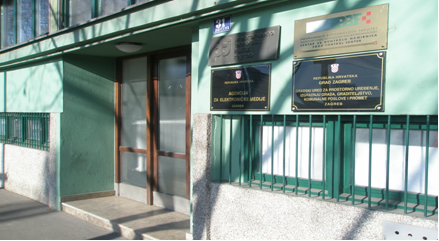 All tests in the Food Control Center are performed by trained professionals using modern and calibrated equipment, as a substantial contribution to the quality and reliability of tests and measuring results.